What's this?! I don't look like that!
This article is a stub. You can help the Villainous Wiki by expanding it.
Stephan Schoer Silva (born July 26,[2] 1995[1]) is a cartoonist and animator. He has worked on translating Villainous,[2] as well as being one of the artists of its comics.[3]
Gallery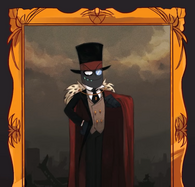 External links
References